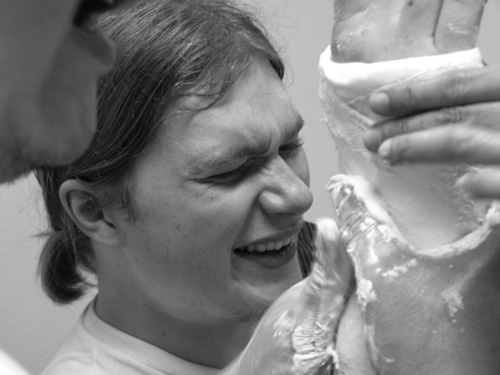 The following video was shot by Florian Witulski, a 23-year-old student from Germany who has been living in Bangkok for the past two years.
The video caption reads "Some footage of my coverage of the demonstration this evening 10/04/2010.
In the last scene I got shot and also had a broken arm, so I couldn't film on...
"
The first clip from Florian's video shows the Burger King on Tanao Rd, at the end of Khao San Road. You can see it on the map. From there, it looks like Florian retreated onto the narrower soi running parallel between Khao San and Ratchadamneon.
There are more pictures posted at Florian's
blog
and
France 24
, which tells Florian's story and has some other videos from the night.